NON CONTACT VISION AND SCANNING SYSTEMS

•Tesa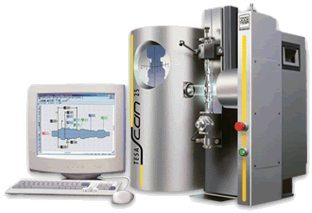 Tesa-Scan is a complete family of optical measuring systems designed specifically for the non-contact measurement of round parts. The system offers the capability to measure the external profile of a round
part including diameter, length, angle, radius, form, runout, concentricity, roundness and thread form.
Tesa-Visio 300 is a vision system fitted with a video camera capable of measuring in X, Y & Z axis. There are several models available so that the user is not limited to a single software tool. The machines are available in manual with Tesa-Vista with or without PC-DMIS and automatic versions with PC-DMIS.